The Great Oaks Teacher Residency 
Great teachers are homegrown. 
Program Details
The Great Oaks Teacher Residency is a site-based embedded teaching apprenticeship that provides participants with a pathway into classroom teaching at one of our Great Oaks schools or partner sites. We are building a high-quality, diverse workforce of teachers who are fueled by transformational relationships with students, equipped for culturally responsive teaching, and committed to continual development of their practice.  Through our graduate school partnerships, Residents receive both their teaching certification and their Masters of Art in Teaching. 
The Great Oaks Teacher Residency is offered exclusively to Great Oaks Fellows and staff members at our Great Oaks schools and partner sites. 
What is the Residency?
At Great Oaks, we believe that the art of teaching is best learned through on-the-job practice. We also recognize that we have an extraordinary, diverse talent pool already rooted in our school communities through the Great Oaks Fellows. The Residency is a pathway to teaching for those Fellows who excel in their year of service through AmeriCorps. Teacher Residents enroll in one of our partner graduate programs – NYU- Steinhardt's Teacher Residency or Relay Graduate School of Education. Over the next school year, the Resident completes coursework while working alongside a Mentor Teacher in their classroom. Classroom leadership responsibilities are gradually released to the Resident until they are ready to lead the classroom by themselves. By the end of the school year, the Resident is teaching full class periods multiple times per week and is ready to apply for their teaching license and certification. Those enrolled in the NYU Teacher Residency program complete their MAT in one school year, and those enrolled in Relay Graduate School continue on to complete their MAT the following year. 
Spotlight on Gradual Release
The Gradual Release model is what distinguishes the GO Teacher Residency from traditional educator preparation programs. In the beginning of the year, Residents can expect to focus on observing their Mentor Teacher in practice and building strong relationships with students and their families. As the Fall progresses, Residents will practice leading the class opener and reinforcing classroom procedures and expectations. In the winter, the Resident will work towards teaching the Introduction to New Material. In the Spring, they will gradually take on the entirety of the lesson. 
A Critical Relationship: The Mentor Teacher
Another distinguishing factor of the Great Oaks Teacher Residency is the relationship between the Resident and the Mentor Teacher. Great Oaks pairs each Resident with a veteran teacher who will work alongside them throughout the entire school year. This Mentor Teacher is the Resident's "home base." The Mentor Teacher observes the Resident and provides feedback within the context of a caring, mentoring relationship. When the Resident practices new skills in the classroom, the Mentor Teacher is present and ready to jump in and support when needed. The Mentor Teacher also provides valuable perspective on working in a school and navigating professional relationships. 
Our Graduate School Partners
Great Oaks is proud to partner with two high-quality graduate programs: NYU Steinhardt's Teacher Residency Program or the  Relay Graduate School of Education. The school site and the Teacher Residency team work closely with the staff at each graduate program to ensure a productive learning experience for all Residents. NYU offers a 1-year MAT program with their signature cutting-edge, research-based course content. Relay GSE offers a 1-year certificate and 2-year MAT program focused on practice and built to serve diverse populations of students. Both programs will launch 
Graduate School Partner
Program Details
Site Availability

Relay GSE

$17,000 over 2 years*

*Scholarships available; Most Residents pay ~$6,000 out of pocket for the program.

TImeline: 1 year to certification,  2 years to Masters

Classes Start: Jul 2022

GO-BPT, GO-NYC, GO-Legacy, GO-Wil

NYU Steinhardt

$55,000*

*Some school sites provide tuition assistance

Timeline: 1 year Masters & teaching certification

Classes Start: July 2022

GO-NYC, BCSB
The GO Fellows and the Teacher Residency: An Integrated Experience
The Great Oaks Teacher Residency was inspired by Great Oaks Fellows who served an AmeriCorps service year and then decided they wanted to increase their impact as teachers.  Due to their focus on individualized instructions and mentorship and their experience on the ground in our schools, Great Oaks Fellows are uniquely qualified for the teaching profession. Our program was designed to go hand-in-hand with the Great Oaks Fellowship experience. 
As Fellows launch their first year of service, they learn foundational pedagogical skills and begin to provide small group instruction in tutorial. For those who are considering a future in education, we launch the Gateway Program for prospective Residents in February. The Gateway Program lays the groundwork for a successful Residency experience by running bi-monthly sessions to develop critical educator mindsets and frameworks for teaching. The Gateway Program ensures a seamless transition into the Residency in August. 
As the Residency begins, the Fellow is now in their second year of service with AmeriCorps. They continue to receive all of the benefits of a Great Oaks Fellow, like housing, a living stipend, and the opportunity to earn a Segal Education Award. Site Residency Directors carefully tailor Resident schedules to ensure they can meet both the requirements of their role as an AmeriCorps member and that of their graduate program. Great Oaks, the school site, and the graduate program work together to ensure coherence for the Residents.
As they approach completion of the program, Residents are able to utilize their existing relationships with their school site and the Great Oaks Network to increase their likelihood of full-time employment as a teacher in the following year. 
Why Choose Great Oaks Teacher Residency?
Grow professionally with 1:1 mentorship
Teacher Residents  are matched with a Mentor Teacher, who serves as a guide as you learn the skills and competencies associated with strong teaching. You will spend at least one period each day in your Mentor Teacher's classroom. Over the course of the academic school year, you will transition from observer, to student teacher, to ultimately taking over complete responsibility for the teaching and learning of students in that class. 
Learn on the job
As a Teacher Resident you will spend time studying and learning best practices in education, and have the opportunity to immediately practice these skills with the students you are working with. Whether it's designing classroom lessons, analyzing assessment data or leading classroom activities, you will be able to practice your learning in real-time, receiving timely feedback to continue to accelerate your growth and professional development. 
Earn your master's degree as you go
Along the way you will be engaged in graduate level coursework, with either NYU Steinhardt's Teacher Residency Program or the Relay Graduate School of Education. As you progress through your coursework, you can apply the skills you are learning to your work with students in small group tutorial, as well as with the class you are working with in your Teacher Mentor's classroom. The courses are designed to provide you with the best theory and research-based strategies necessary to improve student outcomes, both academic and social-emotionally. Our unique program combines in-person and online blended learning to help you marry theory with practice. 
Empower your students
We envision a workforce of anti-racist teachers and so we provide Residents with monthly seminars on culturally responsive pedagogy.  The GO Residency is about more than just learning to teach material — it's about putting students at the center of their learning and making content relevant to their experiences. Residents enjoy the privilege of being part of the CRED Collective (Culturally Responsive Education Designers) — a group of educators from across our Network committed to designing curriculum that empowers our students. 
A community of support
The teacher retention rates in our country are at an all-time low. This job is hard and it's getting harder every year. The GO Teacher Residency places a special focus on building a community that supports and strengthens our Residents as they grow. From 1:1 check ins with your Mentor Teacher, individualized certification support counseling from our GO Teacher Residency Team, and monthly small group social-emotional learning sessions, we are cultivating emotional resilience in our future teachers. Our team is already deeply embedded in the communities we serve, and we are committed to connecting Residents with the resources they need on the ground to support them on their learning journey.
Timeline & Resident Selection 
THe Teacher Residency experience begins in February of a Fellow's year of service. This allows Fellows to become adjusted to their roles and communities. Fellows who excel at their role and are interested in a career in teaching will apply to the Residency throughout the Fall and Winter. In February, prospective Residents will attend the Gateway Program (see below) and apply to graduate school. Graduate school classes will begin the following summer. 
Gateway Program
Teacher Residency candidates will be strongly encouraged to attend our virtual pre-service program "Gateway" which launches February 2022. The Gateway Program will support prospective Teacher Residents through the graduate school application and enrollment process. Twice monthly professional development sessions will cultivate the necessary skills and mindsets that make an exceptional Teacher Resident.
Incoming Fellows & the Residency
Though we prioritize existing Education Fellows for this program, we recognize that some incoming Fellow candidates may already possess the requisite skills and experience to begin the Residency at the start of their first year of service. Candidates who meet the qualifications listed below, may apply to the Residency prior to the start of their first year of service.
Transcript Qualifications:
Candidate must have the required # of credits for their major to gain entry in to Relay/NYU (full 30 credits of content is ideal, will consider 24 credits if candidate excels in other areas)
AND
Candidate must have an undergraduate GPA of at least 2.9 (2.5 may be accepted if candidate excels in other areas)
Special consideration will be given to candidates who already hold an undergraduate degree in education
Experience Qualifications
Candidate must have at least 1 year of experience working directly with children; special consideration for those who have worked in a school or academic setting
OR
Special consideration will be given to candidates who have already completed a year of service with another AmeriCorps program
Recommendation Qualifications
Candidate must receive a recommendation from a professor or supervisor indicating strong work ethic, professionalism, and ability to work well under pressure
Join an Amazing Team
We believe that high quality teachers and leaders are key to student success. We are committed to recruiting and developing talented educators.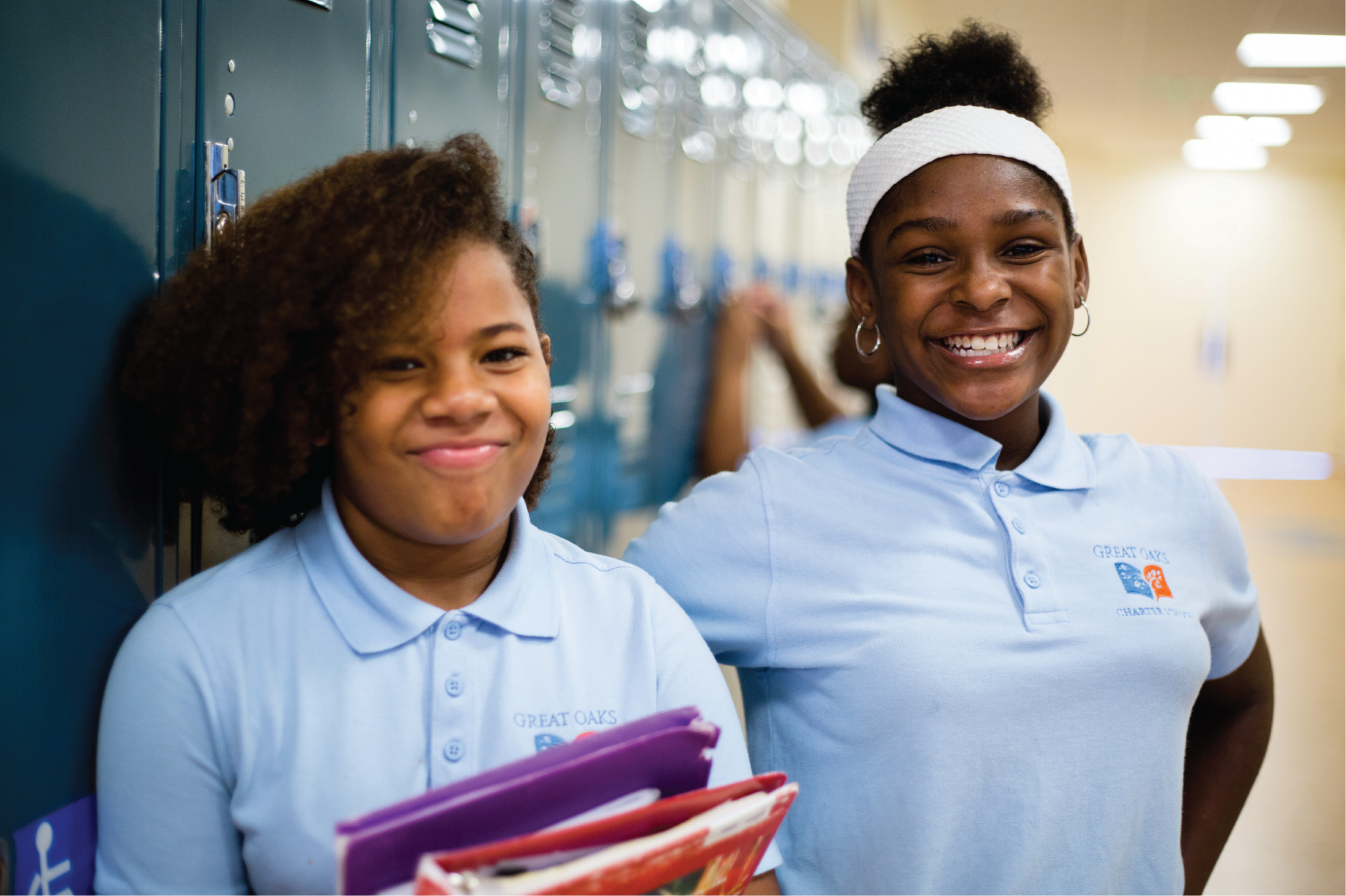 The Delaware DOE has awarded GO - WIL crucial funding that will help bolster its summer and after-school program offerings.
Read Article