Why do families choose Great Oaks Charter Schools?
At Great Oaks, students and families come first. The hundreds of dedicated staff members across our network have an unwavering belief in every student's ability to succeed, and we're committed to operating the best public charter schools in Newark, NJ, New York City, Bridgeport, CT, and Wilmington, DE.
Unparalleled Individualized Instruction
In addition to a rigorous array of classes, every Great Oaks student receives two hours of small-group mentoring from our Fellows. Every day. Our mentoring model enables students to catch up if they have fallen behind and pushes them to go even further when they're excelling academically. Furthermore, our Fellows serve as mentors to our students, doing everything they can to encourage success both in and outside of the classroom.
Commitment to Family and Community Engagement
Great Oaks parents and guardians are essential members of our community. As such, we regularly invite them to a variety of school events, ranging from report card conferences to ceremonies to honor students' success. Additionally, our Fellows and staff members regularly call home to give updates on student progress.
High Expectations for Success in College and Beyond
Every student deserves a chance to succeed in college and life afterwards. We set the bar high for how our students perform academically and how they carry themselves. We have similarly high expectations for our fellows, teachers, and staff members, and they work relentlessly to support our students. At Great Oaks, students and families can expect a rigorous charter school curriculum, a focused learning environment, and a team dedicated to success.
Join an Amazing Team
We believe that high quality teachers and leaders are key to student success. We are committed to recruiting and developing talented educators.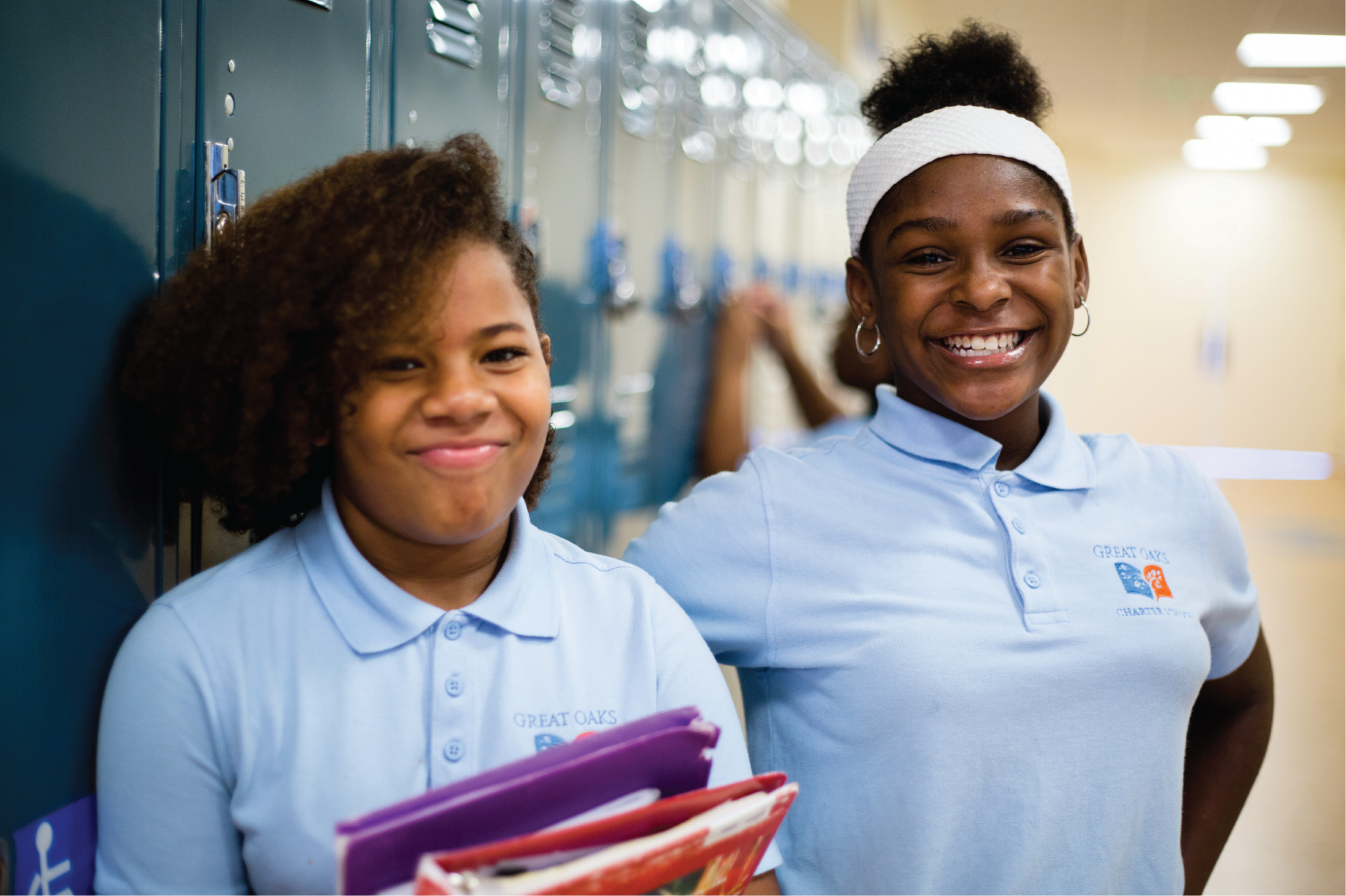 The Delaware DOE has awarded GO - WIL crucial funding that will help bolster its summer and after-school program offerings.
Read Article